Hold on to your feathers because this Thanksgiving is going to be a windy one!
This year's Thanksgiving celebration is going to be a windy one for areas near Wichita as a cold front comes into the area next week bring temperatures in the lower 50s. Stay tuned for updates and hope everyone has a wonderful Thanksgiving holiday!
REMEMBER:...
Read Full Post »
NOTE: FORECAST MAY CHANGE WITH OR WITHOUT NOTICE AS WEATHER CONDITIONS CHANGE THROUGH OUT THE REST OF THIS WEEK.
Expect cooler weather this weekend for A Frontier Christmas 2016. You can expect highs near 50 so it is recommended to bring a coat. Last year, it was cold as it was maybe around lower 40s. Even our sun couldn't help us warm up. Since Thanksgiving ...
Read Full Post »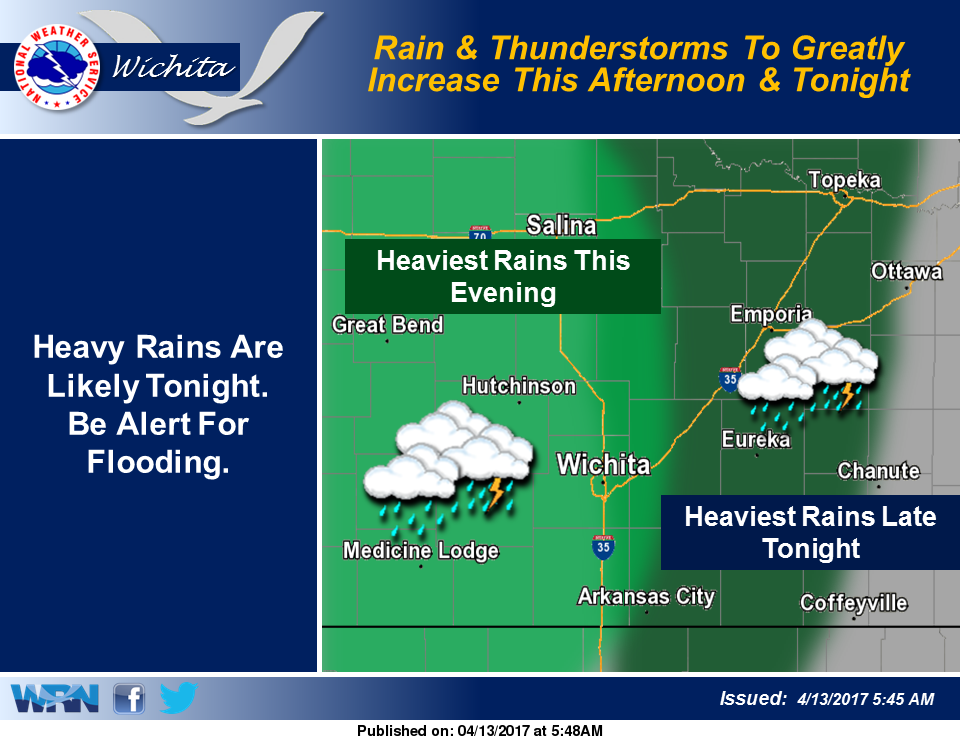 A dangerous severe weather threat is possible this evening across South Central Kansas with the chance of baseball sized hail and destructive 75 mph straight line winds. Flooding is also a concern. Here is today's SPC Outlook.
...THERE IS AN ENH RISK ...
Read Full Post »